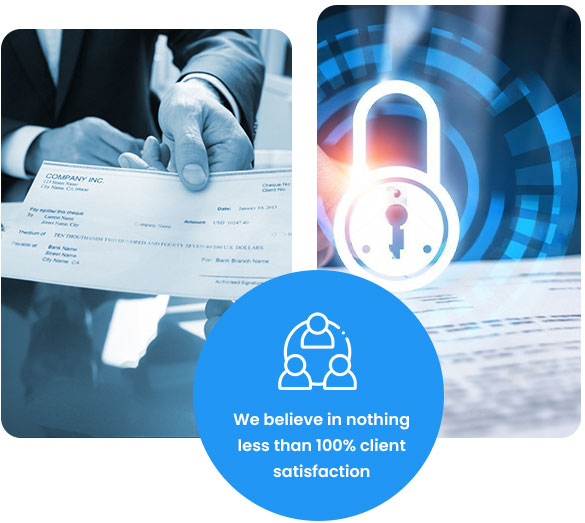 A solution to accept country VISA applications, validate documents, accept fees and print VISA stickers at embassy and on-arrival.
Entire data set is managed at each country's immigration cloud solution for security purposes.
A single and common platform to maintain details on immigrants entering and existing from any and every international port.
We provide secured, sophisticated and industry standard quality of VISA stickers from our IBA approved parent company Devharsh Infotech.
Barcoded VISA stickers for faster scanning and validation at arrival gates enhance the value of this end-to-end solution.
Inventory management for such VISA stickers include port wise and desk wise stock consumption report, auto reordering alerts and stock allotment features.
Client Testimonials
Nothing less than 100% client satisfaction
Their solution – SeQR Doc is what we were looking for to add never seen before dynamic security features to our Degree Certificates & Marksheets.
We were amazed by the offerings of a variety of security papers, designs & security features.
We sincerely appreciate your on time coupon delivery & customer service, how you're always available to handle challenging issues
Our Bank is happy to have you as our preferred service provider for CPS Software, Printers & MICR Toners and Cheque Stationery.

For further details,
Please contact us +91 9892419990 OR admin@scube.net.in