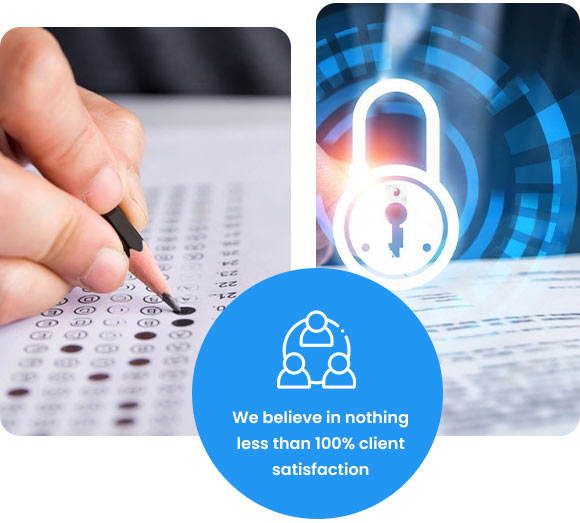 SeQR Doc
Certificates & Marksheets
Marksheets, Degree Certificates, Transcripts and other documents are now –
Stop Forgery, Tampering, Misuse & Duplication of Mark-sheets or Certificates provided by your Institute
Ensure document security in Paper & Digital format
Uphold Integrity & Protect Reputation of your Organization
Provide Online Verification for Validation & Compliance
If your answer is YES, we have a patented solution – SeQR DOC
It is an amazing convergence of our design, security, print and software expertise.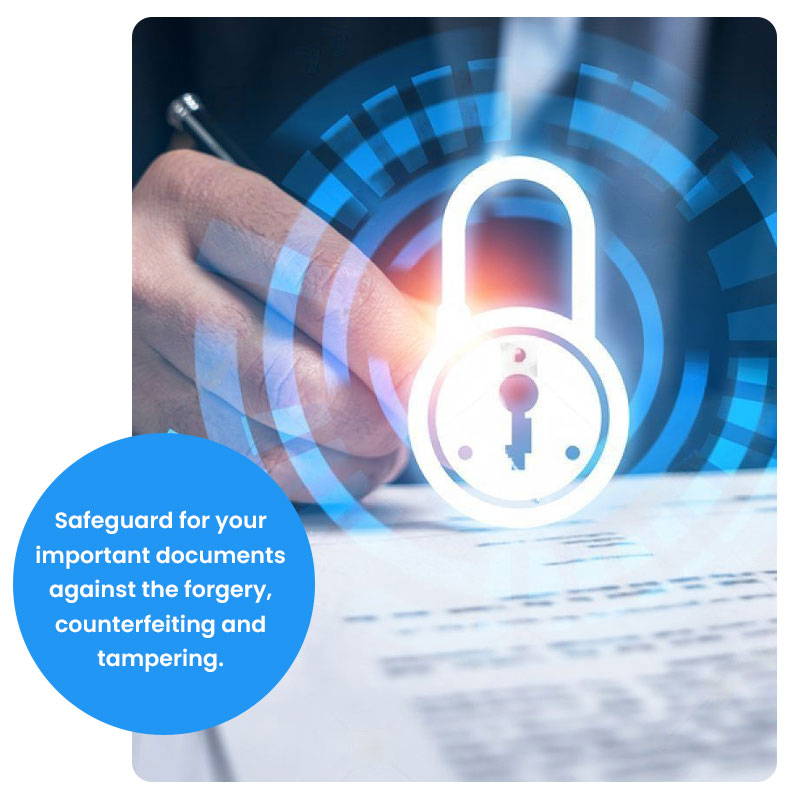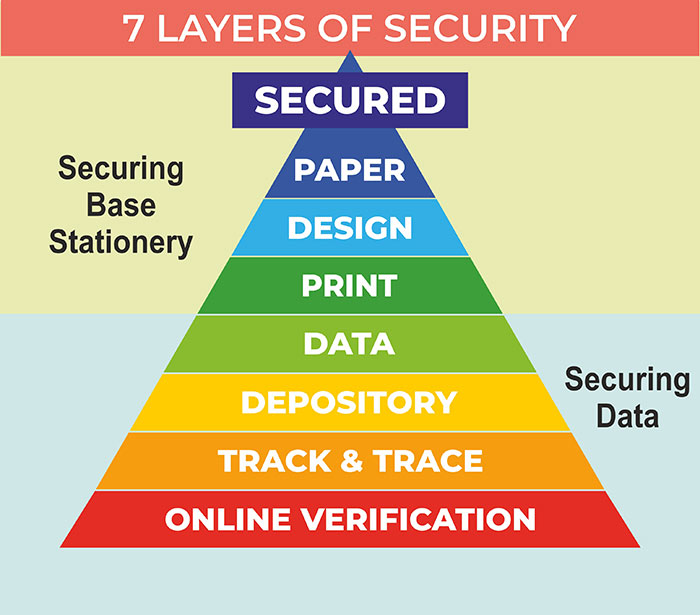 1. Securing Base Stationery
1. Securing Base Stationery with 25+ Security Features
Your pre-printed base stationery can be made highly secure through our comprehensive range of security print features to combat forgery & counterfeiting.
We secure your base stock in 3 ways – Since we are a group company of RBI approved IBA recognized Security Printers, we have access to all kinds of security printing papers which are generally not available in public domain.
Images of Non Tearable, UV Glow Fibers, Watermark & Currency Thread Papers
Tear Resistant Paper ( 130gsm to 250gsm )
Paper with Currency Thread ( 160gsm )
Paper UV Glow Fibers ( 120gsm to 160gsm )
Non Tearable PET Paper ( 170gsm to 350gsm )
Parchment Paper ( 105gsm & 120gsm )
Paper with Watermark ( 105gsm & 120gsm )
PPG Teslin Paper ( 250 micron & 350 micron ) Our security design & print technologist experts create completely unique designs for your documents which cannot be created or regenerated with commonly used design softwares like Coreldraw, Photoshop and similar designing tools.
Your design will have security features like –
Images of Design Security Features with Name
We are equipped with high end printers and machines which are used for special security printing processes. Documents are made highly secured using
Images of Printing Security Features with Name
SeQR Doc (patented) software converts personalized data into security features and generates highly secure files for printing and digital cloud storage. Our inhouse developed patented software can convert variable data of the student into different security features. We can demonstrate this in online meetings or at your office. Contact us. When a document is generated using SeQR Doc, a secured encrypted copy of that document and its metadata is stored on our secure server (or yours) for Track & Trace and Verification.
Documents are instantly verifiable using any standard smartphone – the Encrypted QR code jumps to our secure servers (or yours) where the data on the document can be instantly verified.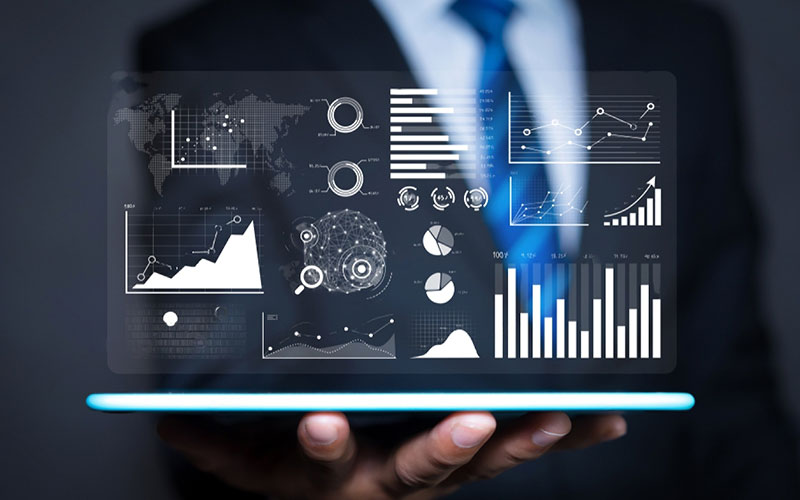 We have the most comprehensive range of security print features available to provide bespoke, innovative and technology solutions to combat forgery and counterfeiting.
We are a group company of RBI approved IBA recognised Security Printers.
Our Security Printing Unit is well equipped with the advanced facilities of global standard with necessary certifications from Indian Authorities.
Our printing unit has all the modern facilities of prepress, press and finishing operations required for production of quality jobs.
We have equipment ranging from 4 colors to 8 colors printing with UV Curing & Online Finishing.
We have Ricoh & Konica Minolta Printers for Variable Data Printing.
All our machines are from Reputed European, Japanese & Indian Manufacturers.
Client Testimonials
Nothing less than 100% client satisfaction
Their solution – SeQR Doc is what we were looking for to add never seen before dynamic security features to our Degree Certificates & Marksheets.
We were amazed by the offerings of a variety of security papers, designs & security features.
We sincerely appreciate your on time coupon delivery & customer service, how you're always available to handle challenging issues
Our Bank is happy to have you as our preferred service provider for CPS Software, Printers & MICR Toners and Cheque Stationery.

For further details,
Please contact us +91 9892419990 OR admin@scube.net.in